Welcome To First Baptist Church
At First Baptist Church you will discover a warm group of real people dedicated to following our Lord and Savior, Jesus Christ. From the moment you walk up to the building you can expect a heartfelt greeting is part of what makes a church a church.
Service Times & Directions

Our greeters are there to help you get settled.
Sunday 9:45 a.m.- Sunday School, 11 a.m. Worship

Wednesday 5:30 p.m. Community Meal, 6:30 p.m. Bible Study
What to Expect
Biblical Teaching
We believe the Bible to literally be God's out-breathed Word to all of humanity, and in particular to all Christ-followers. Every Bible study, fellowship group, and worship service revolves around seeking God's Word for guidance, wisdom, correction, and encouragement in order to be more like Jesus, and to learn how we might glorify God in every facet of our lives.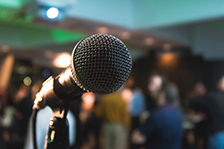 Worship
We enjoy a mix of traditional and contemporary music as a means of focusing our attention and adoration on our great God and King.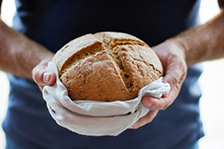 Community
We celebrate the Lord's Supper on the first Sunday of every month. We also love to fellowship together by meeting multiple times throughout the year in informal settings such as members homes, the Baptist Camp on Claytor Lake, going out to eat together, and joining together at our church every Wednesday night for a community meal and Bible Study.
Get Connected
We're glad you're here and want to help you connect, find a small group, and get to events for you and/ or your family.